COMPACT LIGHTING WITH 360º Rotation and 120º TILT
---
---
COMPACT LIGHTING WITH 360º Rotation and
120º TILT
---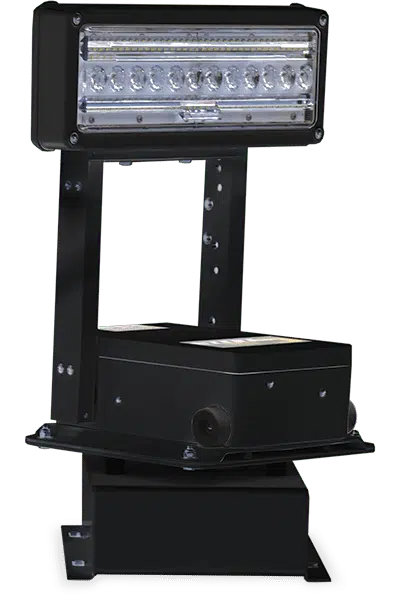 ---
A versatile, compact unit that boasts a LED spotlight/floodlight combo, creating a concentrated beam that allows the operator to illuminate areas not typically reached by fixed lights. The C-Lite has the ability to tilt up to 120° and even rotate with an optional platform. This unit's small, lightweight design can be mounted vertically or horizontally, perfect for aerial tip illumination, command vehicle lighting and utility industry applications, like farming, ranching, towing, maintenance and more. This light is also a favorite among law enforcement.
---
---
video: see the difference for yourself
---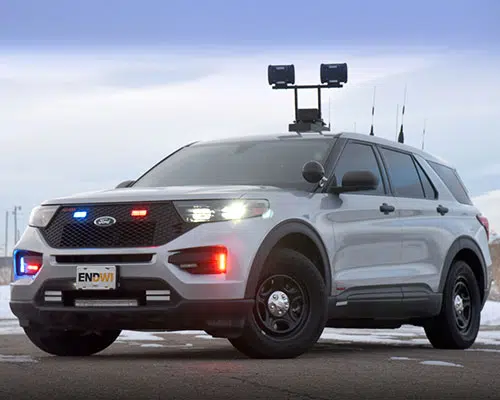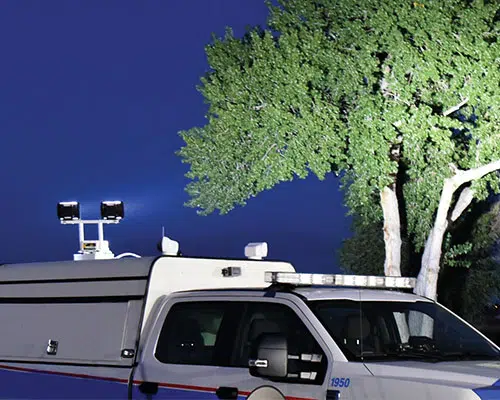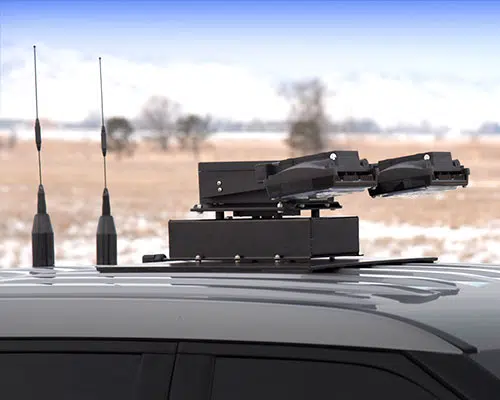 Scroll right for full chart.
DC
Lighting
Power
Requirements
Output
(Per
Light)
Total Output
H×W×D
(Nested)
H×W×D
(Upright)
WEIGHT
CD113D-CH

(1) FireTech Helios
60W
12V DC - 12 amps
140W
14,000 lumens
14,000
lumens
9" x 14" x 19"
230 mm x 355 mm x 485 mm
21" x 14" x 19"
535 mm x 355 mm x 485 mm
35 lbs
16 kg
CD113D-FR

(1) FRC Radiant Command
120W
12V DC - 16 amps
200W
17,000
lumens
17,000
lumens
9" x 14" x 19"
230 mm x 355 mm x 485 mm
21" x 14" x 19"
535 mm x 355 mm x 485 mm
30 lbs
14 kg
CD113D-FS

(1) FRC Spectra
220W
12V DC - 25 amps
300W
20,000
lumens
20,000
lumens
9" x 14" x 19"
230 mm x 355 mm x 485 mm
21" x 14" x 19"
535 mm x 355 mm x 485 mm
30 lbs
14 kg
CD128D-FN

(2) FRC Mini Spectra
130W
12V DC - 29 amps
340W
14,000
lumens
28,000
lumens
9" x 26" x 19"
230 mm x 660 mm x 485 mm
21" x 26" x 19"
535 mm x 660 mm x 485 mm
30 lbs
14 kg
CD127D-W1

(2) Whelen Pioneer Plus
PCH1 75W
12V DC - 20 amps
230W
10,130
lumens
20,260
lumens
9" x 19" x 19"
230 mm x 485 mm x 485 mm
21" x 19" x 19"
535 mm x 480 mm x 485 mm
30 lbs
14 kg
---