REFURBISHED LIGHT TOWERS FOR SALE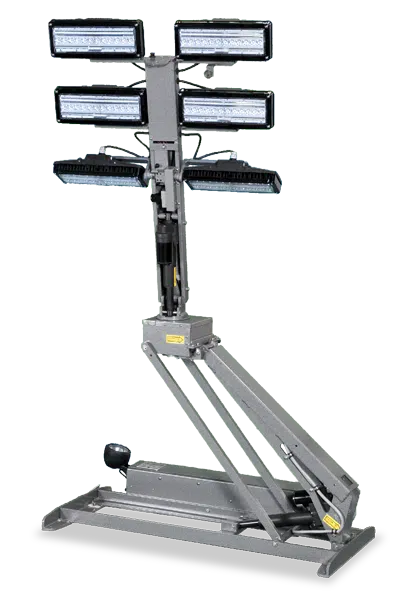 ---
BROWSE OUR PRICE-REDUCED USED TOWERS FOR SALE
Browse our special price-reduced used light towers. These refurbished towers come with a minimum 1-year warranty from the ship date or the remainder of the original 5-year warranty from the original build date. Click the tower categories below or scroll down to browse the available used tower inventory.
---
---
---
---
---
---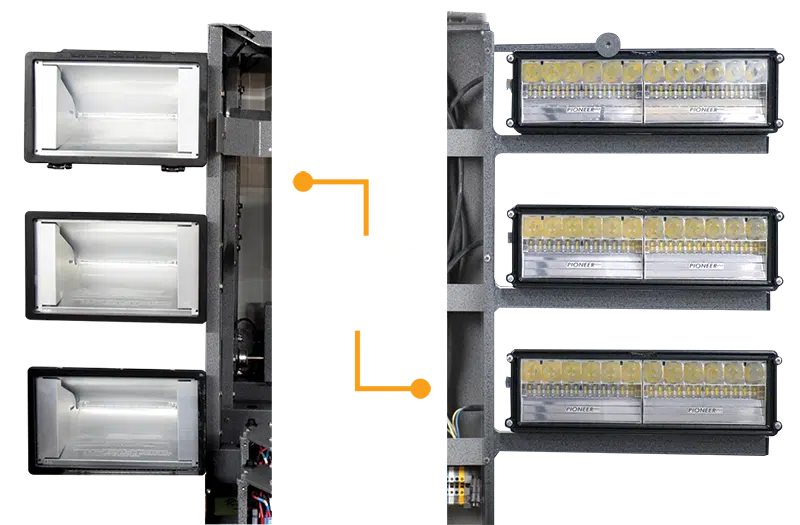 ---
GIVE OLD SCENE LIGHTING NEW LIFE WITH
AN LED LIGHT TOWER UPGRADE
Lengthen the lifespan of your quartz halogen light tower with a LED retrofit! Command Light can convert most any in-service quartz halogen 2-, 4 and 6-head towers with the latest LED technology from FRC, Whelen and now Command Light's very own exclusive fixture, the Firetech Helios. With just your Command Light serial number, we can determine if your tower can be upgraded. To inquire about an upgrade, click here to jump down to the form below.
---
VIEW LED UPGRADE PACKAGES
CL SERIES USED TOWERS
Serial Number
Condition
Build Date
Features

Click for specs

CL611A-HQ

Click to enlarge image

CL6129
Excellent
7/27/2012
Backlight
Hubble
Green Strobe
---
No used KL Series light towers are available at this time.
---
SL SERIES USED TOWERS
Serial Number
Condition
Build Date
Features

Click for specs

SL442A-W2

Click to enlarge image

SL5385
Good
3/1/2016
Backlight
Whelen PFP2's
Traffic Advisor
Green Strobe

Click for specs

SL442A-W2

Click to enlarge image

SL5585
Good
9/27/2017
Backlight
Traffic Advisor
Whelen PFP2's
Green Strobe

Click for specs

SL442D-W2

Click to enlarge image

SL5350
Good
9/11/2015
Backlight
Whelen PFP2's
Blue Strobe
83" Arm
---
PLEASE FILL OUT THE FORM BELOW TO INQUIRE ABOUT PURCHASE AND/OR DEALER PRICING:
PLEASE FILL OUT THE FORM BELOW TO INQUIRE ABOUT PURCHASE AND/OR DEALER PRICING:
[fcb id='7' class = align='left'][/fcb]