Featuring a patented (US Patent #5303621) movement, Command Light towers can be raised and rotated into endless positions. This demo lets you operate our virtual tower and its standard controller, allowing you to illuminate this 360-degree scene. TRY ... 1) Overhanging the apparatus to illuminate the work area in our exclusive streetlight position; 2) Lighting two sides of the scene with Command Light's backlight option and continuous rotation; and 3) Auto-parking the light tower after you've explored the controller's many other features. SCROLL down for button descriptions.
---
---
The FULL DEMO is the more robust demo, allowing for additional tower comparisons; run the Partial Demo if your computer does not operate the Full Demo with ease.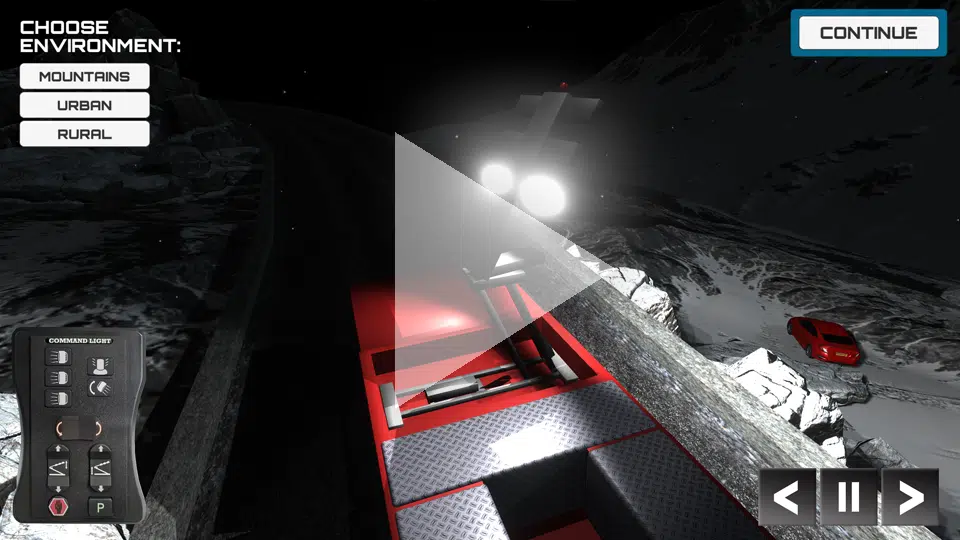 ---
The FULL DEMO (above) is designed for operation on newer computers. This demo allows the user to operate the tower in multiple environments and then further explore Command Light's various advantages.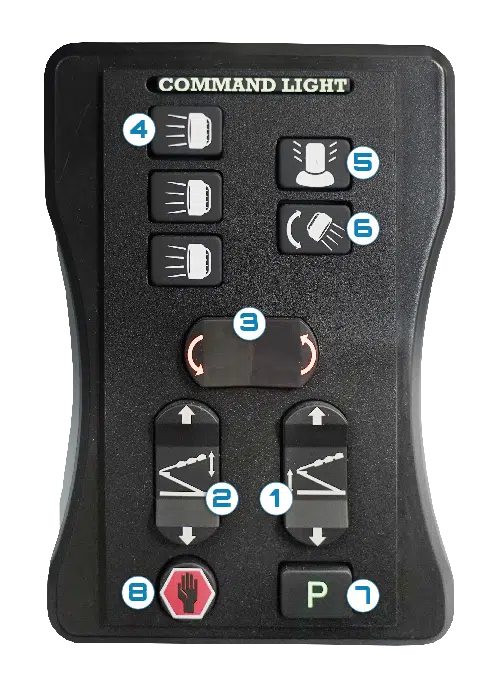 standard controller features:
1. ELEVATE: Raises or lowers the LOWER arm of the light tower
2. ELEVATE: Raises or lowers the UPPER arm of the light tower*
3. ROTATE: Rotates the light tower (360 degrees continuously**)

4. ILLUMINATE: Powers on and off each row of light heads
5. ILLUMINATE: Powers on and off the optional strobe
6. BACKLIGHT: Rotates the bottom lamp head row 180 degrees for dual scenes***

7. AUTO-PARK: Auto-parks the light tower with this one-touch feature
8. AUTO-PARK: Stops the auto-park operation
* N/A on SL Series; **355 degrees on SL Series; ***Optional feature on towers with 4 or more heads
SCHEDULE AN IN-PERSON DEMO