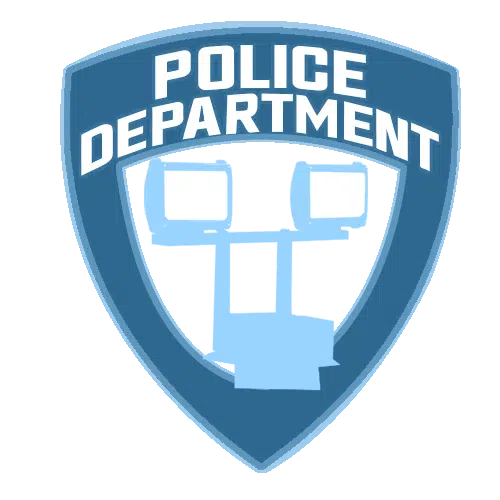 COMMAND LIGHT POLICE LIGHT SYSTEMS THAT ELEVATE
POLICE LIGHT BARS AND DELIVER HIGH-POWERED SPOTLIGHTS
---
With more than 50 years in emergency lighting, Command Light offers a variety of elevated police light systems for police cars, crime units and command vehicles, taking your warning and emergency scene lighting to the next level. Scroll down to see some of our featured police lighting products, or tap the catalog image on this page view our law enforcement-dedicated catalog. Want a physical copy? Click here.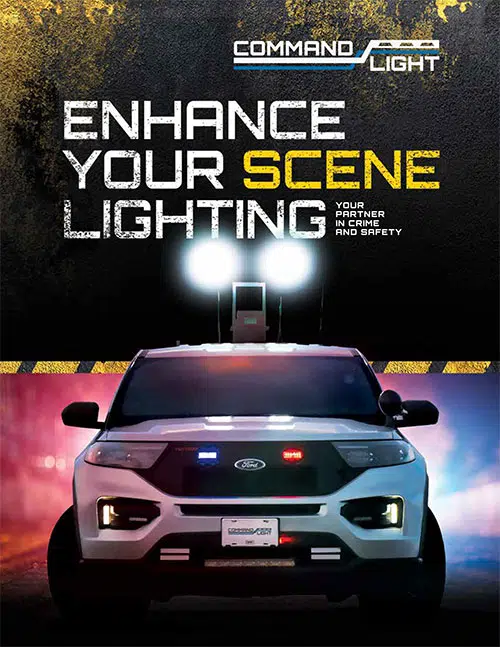 ELEVATED POLICE LIGHT BARS
---
Improve visibility by elevating your police light bar above the roofline of your patrol car with Command Light's Z-Lift. This lift elevates your police LED lights 40" in the air in 10 seconds and allows the emergency light bar to rotate 90° (left and right) to position your warning lights so that oncoming motorists can better see your officer.
---
Whether you're searching for a suspect or responding to a nighttime motor vehicle accident, equip your officers with the most versatile police car spotlight — the Command Light C-Lite. This compact light features an LED spotlight/floodlight combo, 120° of tilt and optional rotation to illuminate areas not typically reached by fixed lights.
---
---
Command Light offers an array of light towers for the ultimate in scene lighting. The KL Series and SL Series are popular among law enforcement agencies for their size. Both offer 360° of rotation and optional backlight. A favorite light tower fixture is the Lightforce HTX fixture, ideal for long-distance illumination. Just imagine four police car spotlights in one tower!
---
---
---
---