PERIMETER SCENE LIGHTS VS LIGHT TOWERS
---
---
LIGHT TOWERS VS TRUCK-MOUNTED FIRE TRUCK SCENE LIGHTS
---
With new powerful LEDs on the market, it's tempting to equip trucks with only corner light fixtures to reduce cost, but don't be fooled. This Command Light illumination comparison shows how truck-mounted fire truck scene lights fail to stack up against a light tower.
The below photos and video compare a Command Light CL Series CL602A-W2 light tower to two different truck-mounted perimeter light scenarios — 1) a truck with one Whelen 900 Series and two Whelen M9S on each side of the apparatus and 2) a rig with one Whelen M9 and two Firetech FT-B-45 (46" LED sticks) on each side of the truck.
---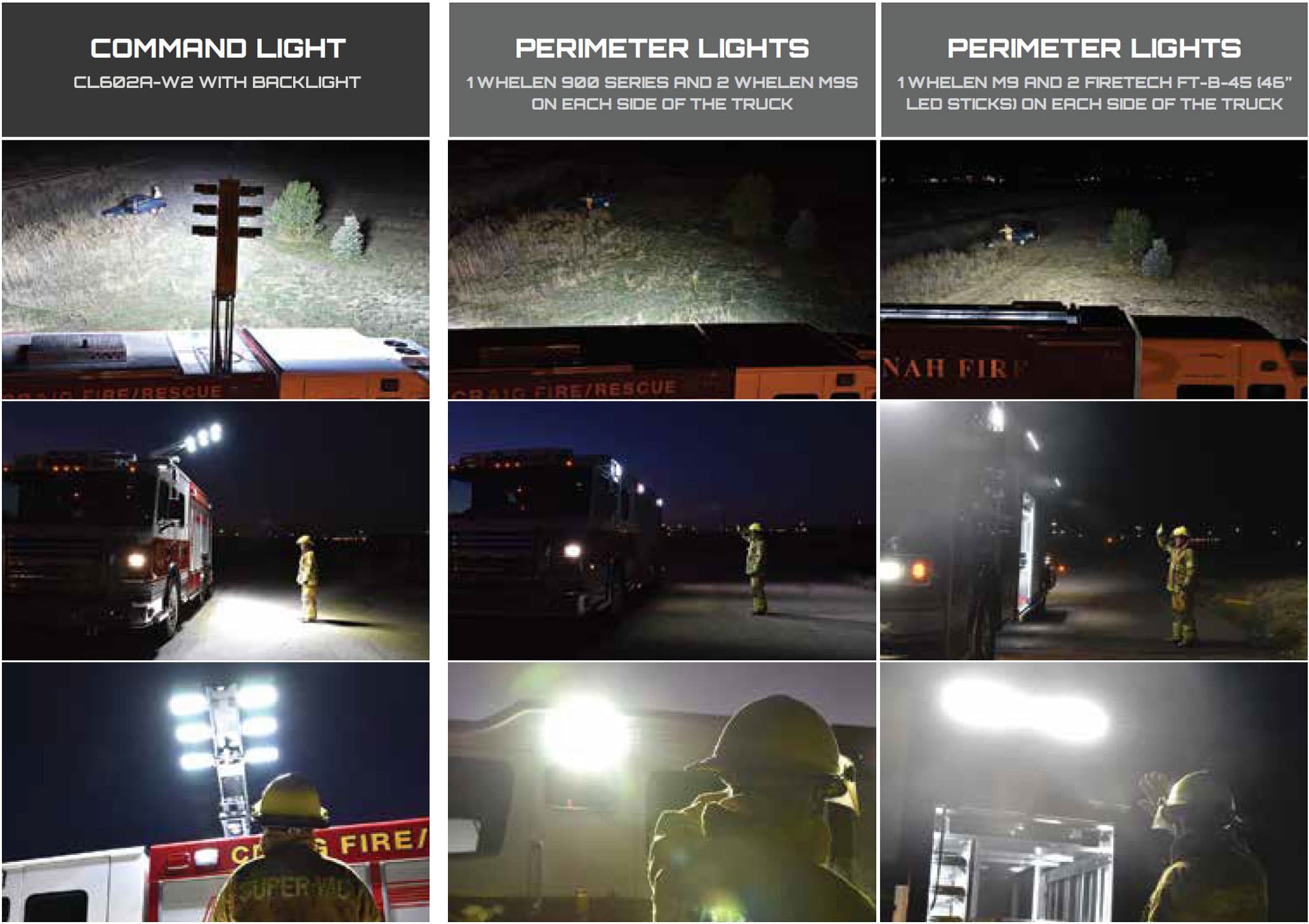 ---
In this study, it's apparent that only HALF of the truck-mounted fire trucks scene lights are directed at the scene, which is not a great investment of your expensive LEDs. Plus, this eye-level light creates blinding glare for the crews. Meanwhile, Command Light's patented movement clusters ALL of your fixtures, much like sport stadium lights, allowing light to gather and be directed for maximum output at the best angle.
---
The difference is night and day
---